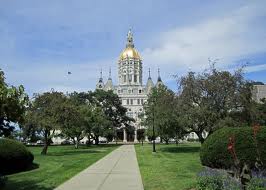 Connecticut Lobbying Group, LLC combines more than two decades of experience in legislative and regulatory affairs with expertise in economic analysis, market research and public relations. This range of expertise allows us to put together winning strategies tailored to the needs of your business or organization.
Our staff will also take the time to meet with your employees and members to ensure that we have an in-depth understanding of your industry's needs and concerns. Our knowledge of the process and commitment to understanding your issues will prove invaluable to your industry
Elizabeth (Betsy) Gara - In 2002, Betsy established a full-service lobbying firm which has successfully represented the interests of a wide range of clients at the state Capitol and before state agencies.  Prior to forming her own firm, Betsy was one of the lead attorneys for the Connecticut Business & Industry Association (CBIA), the state's largest business association. Betsy worked with businesses of all sizes and types on a wide variety of issues affecting industry, including labor & employment law, education & training, tax policy, business law & liability and transportation.  Betsy is often considered the go-to person at the state Capitol when a complicated issue arises because she has the analytical skills to assess the impact of proposed legislation and the political acumen to deftly address the issue. Her ability to implement successful legislative strategies, build effective coalitions, draft legislation and understand complex laws and regulations has allowed the firm to win passage of key legislation on behalf of our clients. Prior to CBIA, Betsy worked for the Connecticut Insurance Department in a variety of regulatory positions and for the Connecticut General Assembly as a clerk and legislative aide.