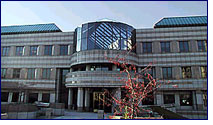 Elizabeth Gara and her lobbying team do a superb job of taking the lead in developing and
implementing an extensive government affairs agenda for the association. Legislators,
staff and other lobbyists have tremendous respect for the firm's integrity and honesty,
which helps win support for our positions. The firm also does an excellent job drafting
legislation, amendments and testimony, which makes it much easier to win passage of key legislative proposals.  They also stay on top of complex regulations affecting our members.
Carlene Kulisch, Legislative Committee Officer, Connecticut Water Works Association
Retaining Elizabeth Gara as our lobbyist has proven a considerable benefit of
membership. The firm is our link to Hartford and they have done an outstanding job
keeping us abreast of what's happening at the Capitol. Betsy Gara and the lobbying team
are on the phone or e-mail when we need to protect or promote our interests.
Pat Remes, Executive Director, Connecticut Alarm & Systems Integrators Association

Elizabeth Gara and her lobbying group have helped IEC-NE be the voice of the electrical
industry at the state Capitol and before state agencies. Their lobbyists stay on top of every
issue that affects our industry, from apprenticeship training to building codes and wage
and hour issues. They draft testimony, amendments, issue briefs, coordinate meetings
with lawmakers and public officials and lobby on our behalf whenever the legislature is
in session.
Lisa Stevens, Executive Director, Independent Electrical Contractors
Association of New England
As our lobbyist, Betsy Gara truly understands our industry and
how proposed legislation or regulations will impact our bottom line. They are very adept
at communicating our position to lawmakers and public officials. Whether it's killing
legislation that would harm our industry or helping us get an appointment to a board or
commission, Betsy and her firm have been a tremendous asset to our
organization.
Bob Macca, Director, Connecticut Association of Plumbing Heating & Cooling Contractors
Without the expertise of Betsy Gara and her firm it would have been near
impossible to work through the maize of political entanglements to achieve new licensing
regulations to benefit our industry. Our sincere appreciation is extended to you and your
staff. Your commitment to professionalism in these matters cannot be overstated.
John W. Yusza, Jr., Legislative Committee Chair, Connecticut Burglar & Fire Alarm
Association, Inc.